Dry Mouth Relief
Dry mouth relief when you need it the most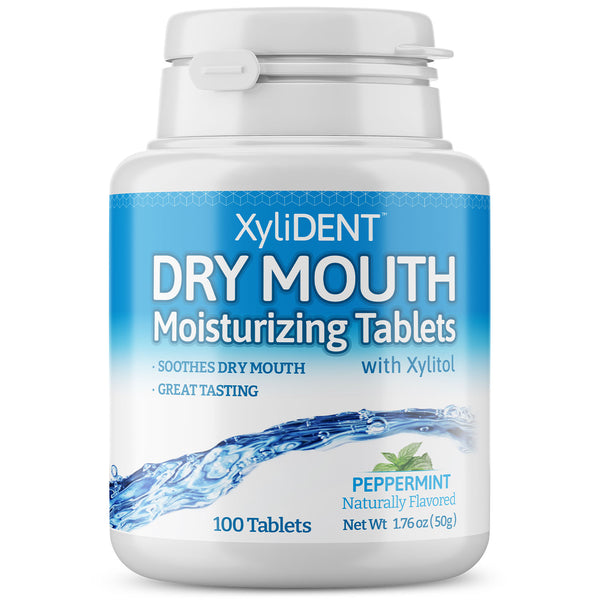 Naturally Flavored

Refreshing flavors without the artificial after-taste

Sweetened with Xylitol

Sweetened with Non GMO Xylitol

Quick Relief

Dry mouth relief when you need it the most

Easy to Chew

Refreshing gum that stays soft and is easy on your jaw
Dry Mouth Tablets
Clean and refreshing natural flavor dry mouth tablets with no after-taste. Helps to soothe dry mouth symptoms and freshens your breath. Made from Non-GMO Xylitol.
Customer Reviews
"I've tried several of the xylitol gums, and this one seems to have the longest lasting flavor and the gum stays soft even after chewing for a while."
"This winter has been super cold and my dry mouth hasn't been crazier. Gladly, These have helped. I've tried gum, halls and those seemed to help short term but not long run. These are relieving throughout the entire day."
"When I need some instant relief for my dry mouth I turn to XyliDENT. There xylitol tablets and gum provide the soothing relief I need!"
Natural Dry Mouth Remedies
Suffering from dry mouth? Our xylitol tablets support and moisturize for quick relief!